Your chakras are portals, keys to your power.  Keys to your wishes and dreams.
As a Master of Energy, Lydia uses her innate intuitive abilities to "read" the energy in the chakras to identify, clear and "re-calibrate" blocked energy at the mental, emotional and physical level.
============================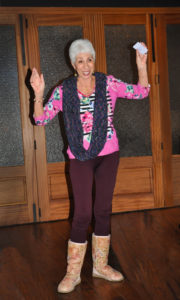 My mission and purpose is to awaken your Soul's Wisdom and purpose and align you to Universal Law.
I am often referred to as a healer's healer, probably because my Energy Mastery sessions can dramatically reduce the time it takes to heal, renew and repair old wounding.   People tell me that working with me is almost miraculous.  That our Energy Mastery sessions have replaced 5, 10 years and more of the more traditional approaches.
Growing up in Europe I spoke several languages, yet my first language was reading people's energy.  Unknowingly and without invitation, I would "read" people's 'concerns and energy patterns.      
I just assumed that was "normal" and that everybody did that. What I did not know was that constantly "reading" other people's story was depleting and exhausting me.  I did not know what chakras were and I had no point of reference.  Imagine walking into a store and instantly knowing each customer's "story".
A shy and embarrassed girl, my early childhood had been marred with sexual abuse. Floating outside of my body and watching everyone else was easier than living in my own body and feeling my feelings.
Then out of the blue, I intuited the Energy Mastery processes. They came to me totally  organically and continue to do so, even some 30 years later. I have since included Energy Coaching so my clients can continue to metabolize their own experiences.
When I "read" the energy, I pinpoint where the energy is blocked and begin the process of restoring harmony and removing layers of resistance, fear, anger, power struggles and mental energy blocks and help you to open to the wonder of who you are.
I look forward to meeting you wherever you are in yourself and to support you to find and follow your Guiding Wisdom.
============================
Lydia earned a doctorate in Holistic Health Sciences and Psychotherapy. She has a private practice in the Chicago area. In person or by phone.  She gives keynotes, teaches groups and workshops by invitation
Lydia Van den Broeck, Ph.D. is not a medical doctor.  She is not a clinical psychologist. It is not a substitute for medical or psychological care. The work offered does not imply or guarantee change or a cure.  
To schedule a private appointment with Lydia,
call (630) 792-9020 or email Lydia@lydiavandenbroeck.com
Free 15 minute telephone consultation.