If you want life to be different, everything begins with you. Call for an appointment (630) 792-9020
15-minute initial consultation at no charge.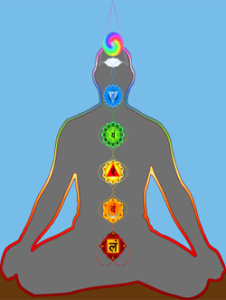 Lydia facilitates Spiritual Healing and Personal Energy Coaching to inspire your true calling.
She reads your energy field, awakens your gifts and abilities and helps to de-activate blocks and limitations from the mental, emotional and physical body.
By connecting to the Divinity within you, she escorts you into the higher dimensions of consciousness to freedom and authentic power.
ENERGY MASTERY sessions assist in releasing the FINAL and inaccurate ego patterns and messages stuck in the mental, emotional and physical body.
ENERGY MASTERY SESSIONS help you to go beyond your ego and guide you into living from your authentic power.  Stop the inner struggle and connect to your magnificence.
ENERGY MASTERY sessions encourage you to become a conscious co-creator, not a slave to old behavior and addictions.
ENERGY MASTERY sessions shift you from reactivity to responsiveness.
Throughout the sessions, we stay connected through the ENERGY MASTERY BREATH as ONE HEART and create an inspired road map. Life is about change and transformation.
HOW YOUR SESSION UNFOLDS
At the beginning of your session, we explore your areas of concern.
I read your energy field and begin deactivating the dormant aspects of your shadow that maintained the inner conflict.
I then connect with Source Energy.  This powerful energy comes directly to you so you can welcome change in an easy and natural way, so you can move forward.
During the session, every word I speak is infused with high voltage energy to think greater, feel clearer and allow change to be easy and smooth.
Initial Reading: 1 ½ hours.   
Single Sessions are $160
Packages of 3, 5, or 10 sessions are available.
In Person or by phone.              By Appointment only.                Some sliding scale available.
---
Lydia Van den Broeck, Ph.D. , facilities Spiritual Healing and Energy Counseling. Her Energy Master sessions make sure that your Power (energy)is awakened, unblocked and directed in ways to create ease, creativity and unbound possibilities.  
She also offers suggestions to bring higher consciousness into your daily experience.